Rehearsals for the 2016 Summer Season got underway on 20 January with the first Singers' rehearsal in our new rehearsal room at Stadtteil Kultur 2411, Munich under the direction of Eric Weddle, our Summer Season conductor.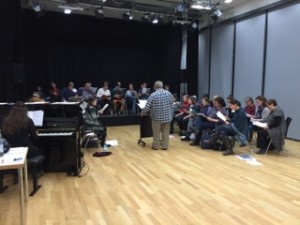 Since Monday 1 February, the orchestra has also been testing the acoustics of the rehearsal space with their conductor, Benedikt Holnaicher.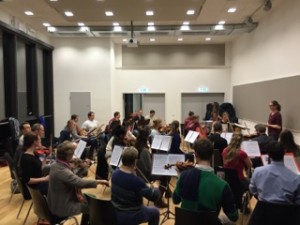 The first Big Band rehearsal took place on 4 February in their usual rehearsal space, KreativGarage, with Armin Holnaicher leading them through the season.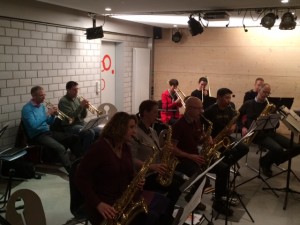 There is a full programme of ESME events this season including:
The Expat in The City Fair on Sunday 6 March – this year it will be at BMW Welt.
The Spring Concert at Einstein Kultur on Saturday 23 April, featuring the ESME Singers as well as some small ensembles and soloists.
The Summer Concert, featuring all three ESME ensembles, at the Carl-Orff-Saal in Gasteig on Saturday 18 June.
As well as appearing at the Summer Concert, the Big Band will be involved in a number of events in and around Munich. More details to follow soon.
Details of the concerts and other events can be found on the ESME website and on Facebook