Reserve your seats on the "Sleigh Ride" – our annual ESME Winter Concert!
It's that time of year again, and the ESME "Sleigh Ride" is ready to make a merry stop at the Künstlerhaus to unpack a festive dose of Christmas cheer at our annual Winter Concert. This musical excursion is guaranteed to get you into the holiday spirit.
Hosted by ESME e.V. (English-Speaking Music Ensembles e.V.), the concert will feature the ESME Orchestra, the ESME Singers and the Resident Alien Big Band.
From the rousing Ladino Ocho Kandelikas, to Handel's famous Hallelujah Chorus and swinging numbers from our big band, you'll enjoy ESME's usual wide-ranging repertoire, including seasonal classics that will surely tempt you to sing along!
>>"Sleigh Ride" Winter Concert TICKETS HERE! <<
Summer Concert Review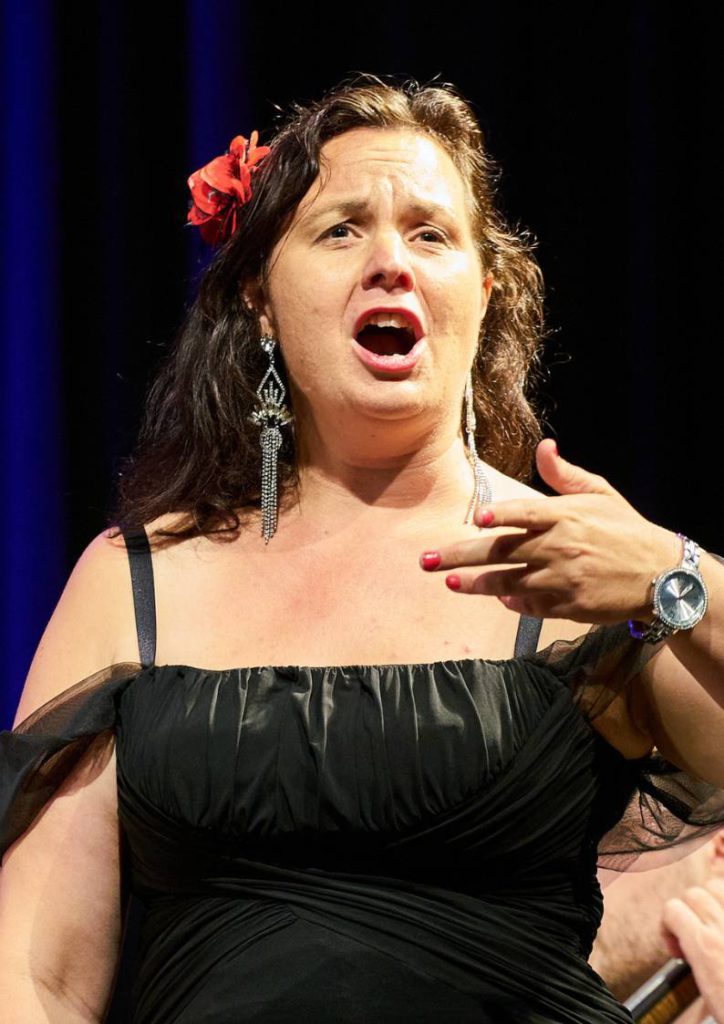 "Blue Skies" was a great success! For those of you who were there, thank you. For those who couldn't make it, we missed you! The Trudering Kulturzentrum hall was nearly full – over 250 tickets sold! The orchestra warmed up the audience with the rousing Strauss Waltzer, followed by two lively Hungarian Dances by Brahms. This lively start planted the seeds for audience participation that took place later when the Resident Alien Big Band took the stage. But prends garde à toi! Kerry Wake-Dyster's charismatic solo performance as Carmen, in the orchestra and singers' rendition of "Habanera" was surely memorable.
The choir's set included "I Love My Love," where Linda first gave the audience new intrigue to an otherwise standard folksong with her interpretation of the lyrics: a tale of two star-crossed lovers separated by his cruel parents, he–sent to sea, she–to an asylum. But, he returns and they are reunited – a Happy Ending…or is it? Maybe there was a reason she was sent to an asylum.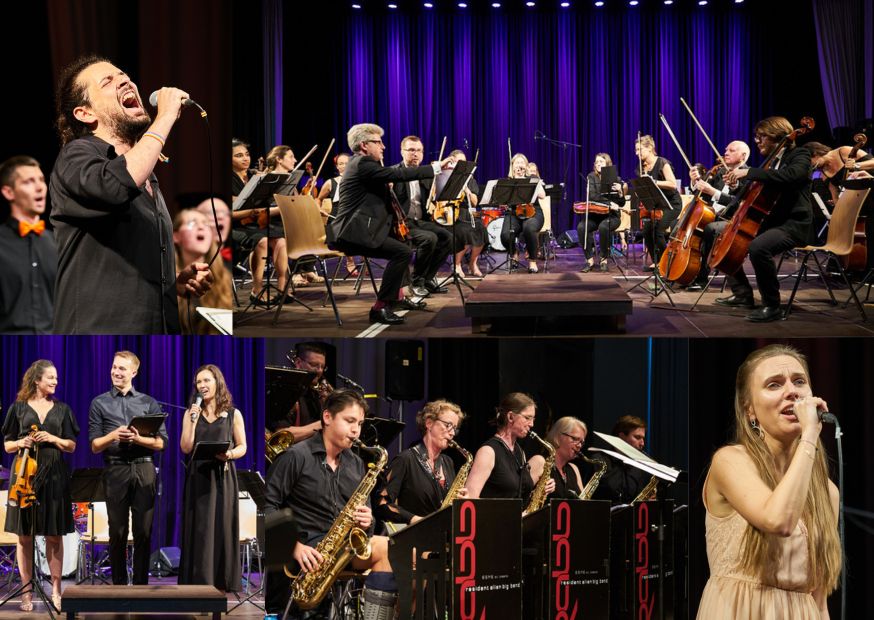 In the final song of the first half, to bolster soloist Alex Kourtidis's quest in search of "Somebody to Love," the RABB rhythm section and choir swelled to over 200 people as the audience joined in with the Queen classic. Alex was great – he may not have found somebody to love himself, but we all did!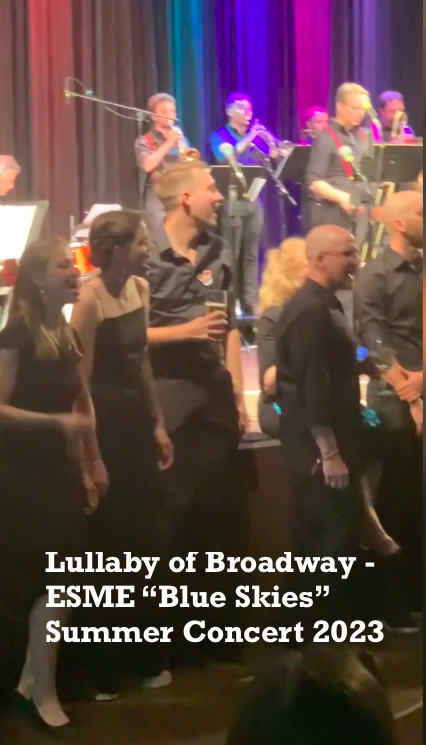 For the second half of the concert the RABB wove their magic. Indeed, it was more than just Blue Skies from now on, with Orange Colored Sky also being on their setlist. Feet started tapping to the Caribbean rhythm of "Hot,Hot, Hot", but soon the aisles were filled with dancers–even several children gave it their all.
The choir, wine glasses in hand, joined the Big Band for a relaxed performance of the musical hit "Lullaby of Broadway", and to round off the night, when the RABB did their funk encore with a rendition of Bruno Mars' "Uptown Funk" a conga line circled the audience, growing as it went. We hope the audience had as much fun as we did! A special thanks to our fantastic conductors, Alonzo, Linda and Davy, but most especially to you for supporting us. We hope to see you at 6:00pm on December 9 at Künstlerhaus for "Sleigh Ride" our 2023 Winter Concert!
Sing along with the video clip from "Lullaby of Broadway" by clicking the image above.
https://vimeo.com/874551634/e7482230ab.
Behind the Scenes with Alonzo Barrett, ESME Orchestra Conductor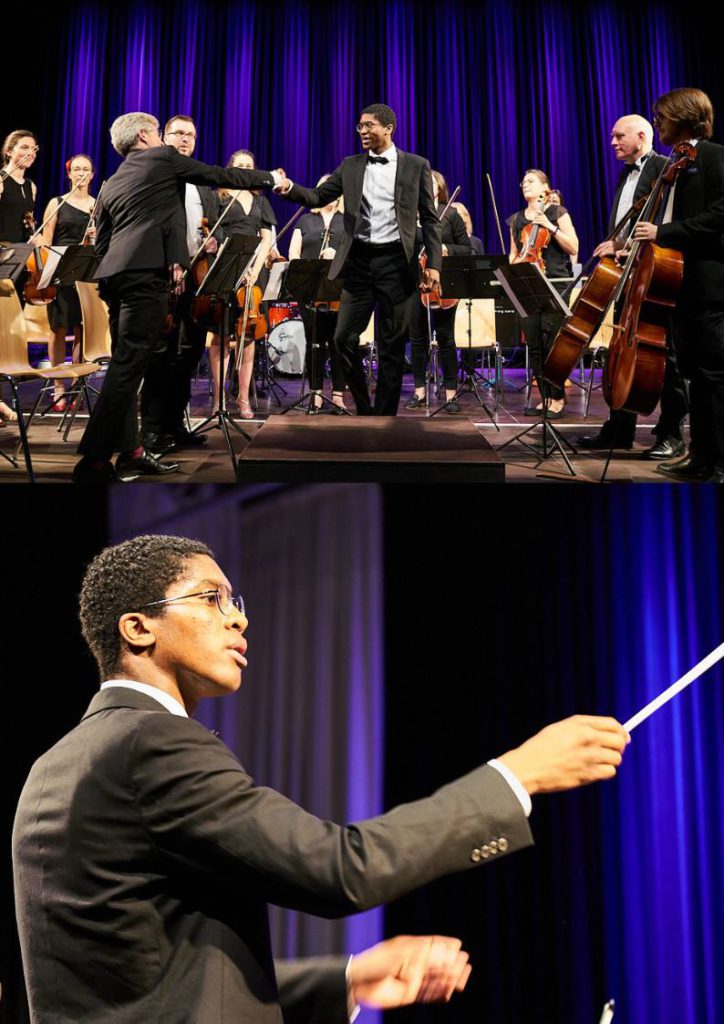 Alonzo Barrett was born in LA, and raised in Houston, whilst much of his musical education was gained in the states of Texas and Indiana. He moved to Munich in 2021 to study for a bachelor's degree in orchestral conducting at the University of Music and Performing Arts after his professor told him that if he really wanted to learn conducting he'd better head over to Germany. I'm not sure if the ESME orchestra was quite what the prof had in mind! but Alonzo began working with us in the very successful Spring/Summer season this year and we are delighted to welcome him back this Autumn for his second season with us.
Alonzo brings great clarity to his direction; meaning that as musicians we very quickly get an understanding of what he is asking for – even if achieving the required goal might not always be straight forward!
He is also not afraid to experiment and innovate, often trying out new ideas on the fly; as an Orchestra we feel like we are actively contributing to the development of the piece which is exciting. He is also encouraging; whilst some of us might initially struggle with a particularly tricky passage, he never makes us feel put on the spot. Mistakes are met with a knowing smile rather than a frown.
We have some great repertoire to work with this term and are all eager to see how the season unfolds.
RABB Summer Highlights
Our Resident Aliens with band leader Davy Kazan were back in full swing after the long covid break. Further to the "Blue Skies" Summer concert, we were engaged to play as part of the "Tanzserenade" series – a Summer Sunday evening dance-along held by Volkskultur München and supported by the Munich Kulturreferat.
It was a very hot afternoon, and we set-up stage in the Glashaus area of Kulturhaus Milbertshofen to play music to dance to, with the regulars dancing swing, ballroom, especially the German classic disco-fox!
We will be returning to the Kulturhaus Milbertshofen on 12th November to play the indoor "Tanztee" in the same series. Entry is free, dancing is welcomed and more information is available (in German) via: https://www.volkskultur-muenchen.de/wp-content/uploads/2022/06/Tanztee.pdf
For impressions of us playing the Tanztee, click the photo below:
The Summer season culminated with the vibrant Munich Sessions Summer Fest at the Rindermarkt in the heart of Munich. The Resident Aliens opened the festival Sunday with Christian singing a husky rendition of the classic, "Mack the Knife" and finished with Caroline performing "Feeling Good" to a captivated audience. Most of the band stayed on to listen to the following artists and it was all-in-all a fantastic day. We would like to thank the Munich Sessions for inviting us to play on their stage each year, and hope to see you there again next August.
To hear us at the Munich Sessions Summer fest, click this photo:
If you would like to join the Resident Alien Big Band we are specifically looking for a lead trumpet confident in improvisation, a bass-trombone player and a percussionist (auxiliary percussion). Feel free to get in touch with us!
Meet Julia Chalfin – ESME's new Winter Singers' Conductor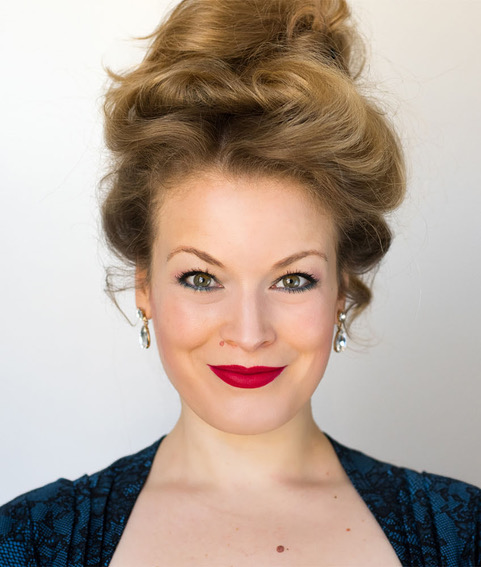 This season marks the first one working with our new autumn/winter conductor, Julia Chalfin. Julia hails from the United States, where she received her Master of Music in Vocal Performance from Ithaca College in New York. She relocated to Munich for her post-graduate studies at the Richard-Strauss-Konservatorium.
A sterling-voiced soprano, Julia brings a wealth of varied musical experience to ESME, with years of professional opera appearances (Cosi Fan Tutte, Carmen, Die Zauberflöte, etc), as well as a solo vocalist in Requiems by Mozart, Fauré and Pinkerton, along with Bach's Christmas Oratorio, Haydn's Nelson Mass, and countless others.
She has also created her own successful act as an opera-cabaret performer in Munich, with shows of The Birth of a Diva, and Ladies Who Brunch, and her monthly concert series, "Opernstammtisch", which explores the passionate and dramatic world of opera with a beer in hand.
Our singers are already delighted by Julia's bubbly personality and patient, focussed conducting skills and look forward to performing with her in our winter concert at the Künstlerhaus am Lenbachplatz, on Saturday, December 9th, at the family friendly time of 6 pm. We certainly hope to see you there!
Looking forward to our ESME Autumn Weekend Away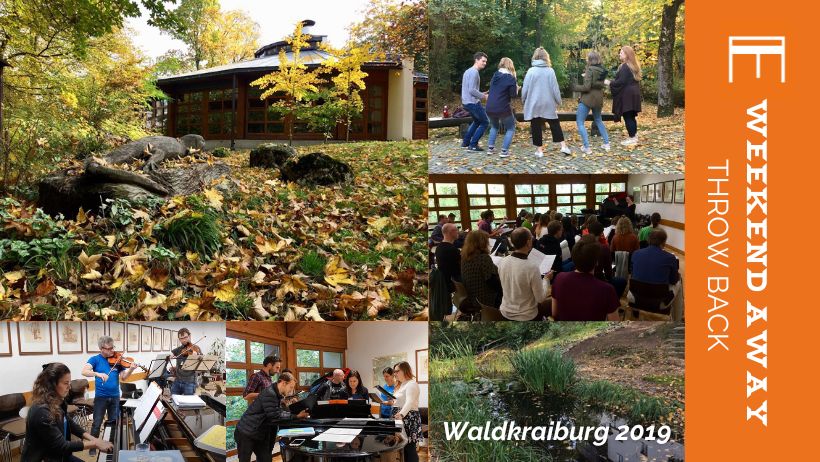 Images from various members at our 2019 EWA at Haus Sudetenland, Waldkraiburg
This November, members from the ESME Orchestra and Singers will return for the fourth time to the picturesque Haus Sudentenland in Waldkraiburg for a weekend of music-making and revelry. No doubt, the over twelve hours of rehearsal time will amply prepare us for our upcoming "Sleigh Ride", (the ESME Winter Concert) on 9 December, 2023!
Upcoming ESME and RABB Concert Dates not to miss!
Mark Your Calendar:
ESME and RABB Merchandise – the perfect Holiday Gifts!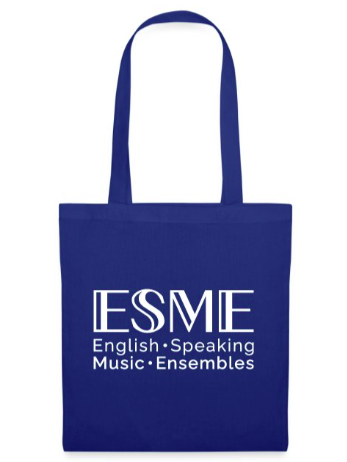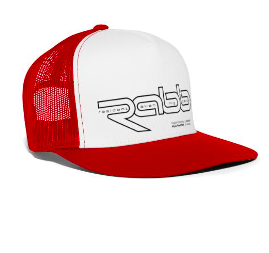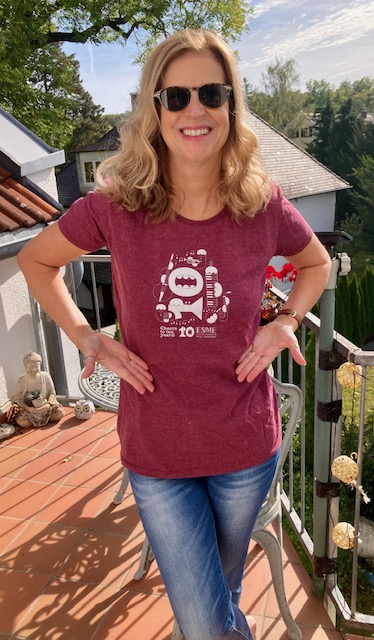 Tis the season to be giving and if you're looking for something extra special for your favorite ESME/RABB member and/or fan, look no further than our ESME Shop and the brand-new RABB Shop! We've got unique merchandise in our ESME and RABB shops to help you show off your love and support for our organization. ESME and RABB Shirts, sweatshirts, bags, mugs, stickers, including our classic ESME 10-year anniversary designs (by our own, Vanessa Kiefert)! Give a gift–or treat yourself–today!
Our Newsletter
This our newsletter — subscribe to have a version with a ticket link for each concert sent to you as soon as we have it! More regular news, posts and updates go out on Facebook, Twitter and Instagram. All our social media channels are linked at the bottom of each page.
https://esme-ev.de/newsletter_subscribe
Thank you to our concert photographer, Tom Hafner, for capturing our moments. Thank you to our contributing writers: Curtis Rossi, Emily Burnell Petrou, Elaine Cole and Betsy Riley Harclerode for making this newsletter possible.