Welcome to the very first edition of the ESME Newsletter.
So far, 2013 has been a very busy year for the Orchestra, Singers, and Big Band, and the rest of the year promises to be just as exciting.
Rehearsals started in the depths of winter but it wasn't too long before the Spring Weekend Away. For this we returned to Bad Schussenried. As well as rehearsals there was plenty of time to socialize and get to know people a bit better.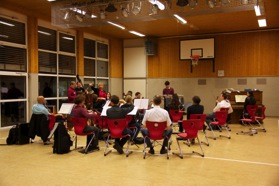 Our spring concert in May, "Sounds from Underground", gave both the Singers and several smaller ensembles the chance to perform.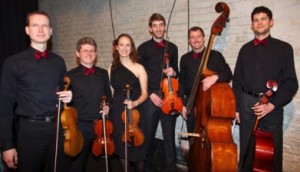 In June, the Big Band played at the Lions Ball for the second year in a row and everyone had a great evening.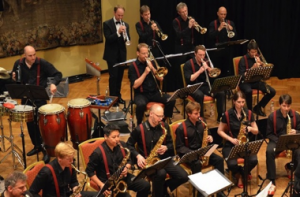 At the beginning of July, ESME members, family and friends met up in a Munich beer garden. The weather was perfect and it was a great opportunity for some people to model the brand new ESME T-shirts.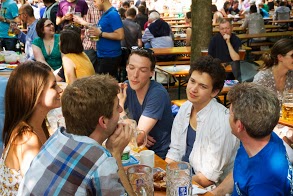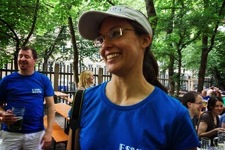 The final date in the diary for the season was the summer concert "Summer Reverie" in the Carl-Orff-Saal, Gasteig. As is customary, the Orchestra, Singers and Big Band presented a varied programme.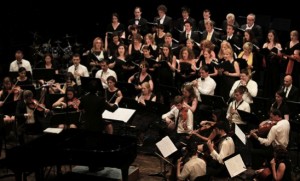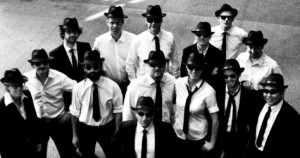 At the party after the concert there was time to say thank you and good luck to Heather Gentemann and Daniel Stratievsky.
The new season starts at the beginning of September and we are looking forward to rehearsing with two new conductors.
Andreas Partilla will be conducting the Orchestra while Andreas Sczygiol will be directing the Singers.
Our Winter Concert is on Sunday December 1st at the Münchner Künstlerhaus. Hope to see you there!
You can find out more by visiting our website: