Our Annual December Concert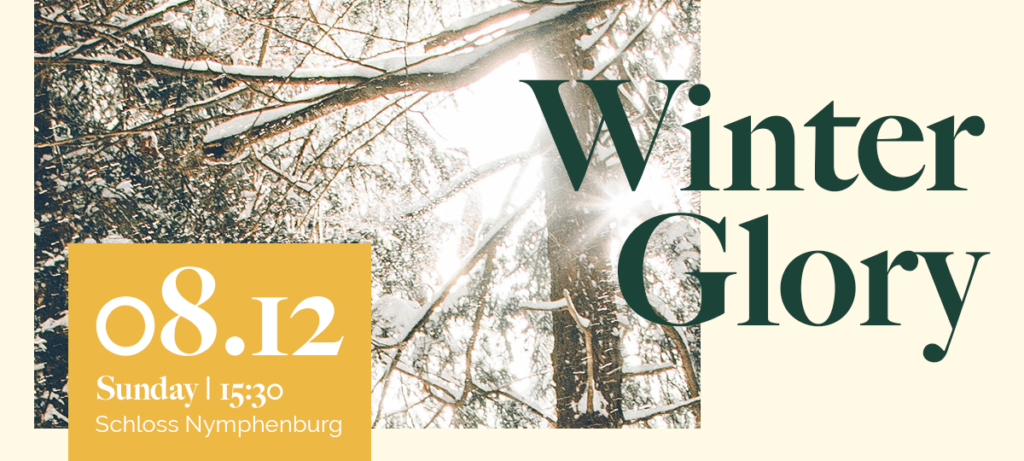 Tis the season for… Cosying up by a crackling fire with hot chocolate and a good book; the scent of Plätzchen wafting through the house; or listening to the dulcet tones of English-Speaking Music Ensembles e.V. in their dazzling Winter Concert – which makes winter the glorious season that it is!
Join the ESME Orchestra and Singers in Schloß Nymphenburg for an afternoon of beautiful musical frivolity and a programme which includes Handel, Rutter, Bach, Sullivan, Mika and more. There is something for everyone.
Winter Concert tickets are now on sale!
Don't miss out! Add this Concert to your Calendar.
The Perfect Blend of Music and Fun
This season, the ESME orchestra has been working hard for the upcoming winter concert at Schloss Nymphenburg. Under the direction of award-winning conductor, Johanna Malangré, the orchestra will be performing an exciting program including, among other pieces, Mendelssohn's Reformation Symphony (Symphony No. 5) and Saint-Saens Cello Concerto No. 1 in A Minor, Op. 33. The orchestra has flourished under Johanna's inspiring and entertaining conducting style, and her rehearsals are always filled with great music and great fun. On a recent all-day orchestra rehearsal, members brought along unique potluck dishes so that in-between making music, they shared in some food and fellowship. The day proved successful in providing not only a focused, productive time for rehearsing, but also a time for members to enjoy each other's company!
Epic ESME Weekend Away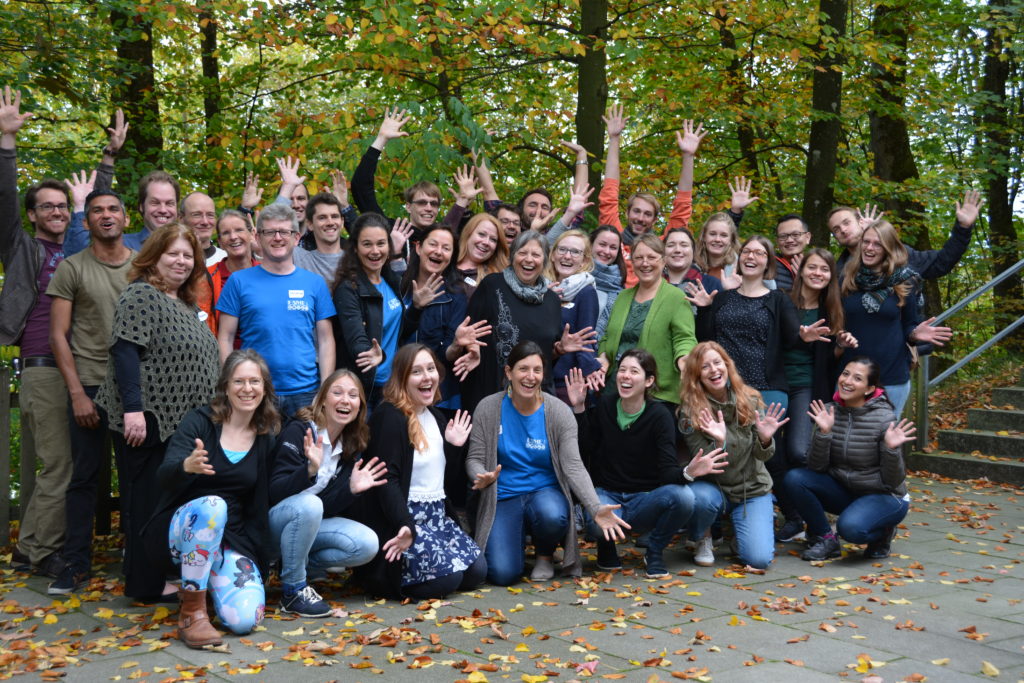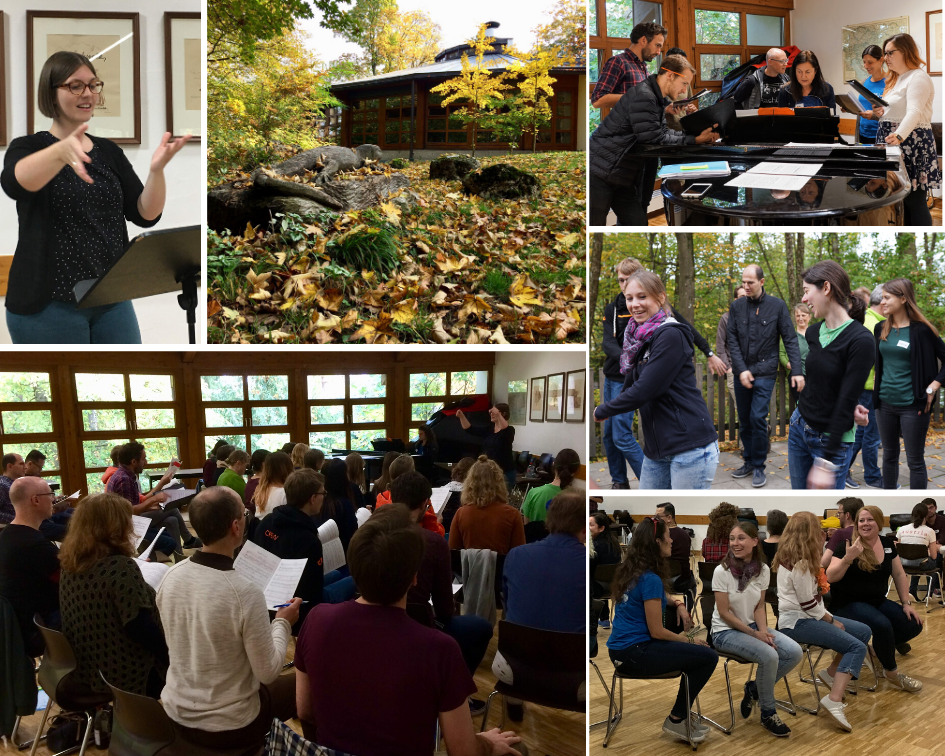 For this year's ESME Fall Weekend Away, Haus Sudetenland in Walkreiburg was filled with smooth harmonies and good vibes, punctuated by stretches of raucous revelry. Over the weekend, Linda's infectious laughter, positivity and clear guidance propelled the Singers through over 12 lively hours of rehearsals. Meanwhile, Lea, Chris and Niels were hard at work in their mini-strings sectional.

As so often happens at the ESME Weekends Away, the fun carried on in all the in-between moments and into the wee hours of the night! Led by inspired game master, Dang, teams collaborated to showcase their choreography, beat-boxing, lyricism and even an impressive Russian rendition of "Bear Necessities" from the Jungle Book. The creative team skits had everyone rolling with laughter and singing until they found their beds.
Big Band to Play 2019 Munich Winter Ball for Amnesty International
On 23rd November our Resident Alien Big Band will be providing the musical entertainment at the annual Irish Business Network Charity Ball (in aid of Amnesty International). Hurry, there are only a few tickets left!
For further details including a link to ticket sales: Winter BALL for Amnesty International 2019.
Entity e.V. announces "The Seagull"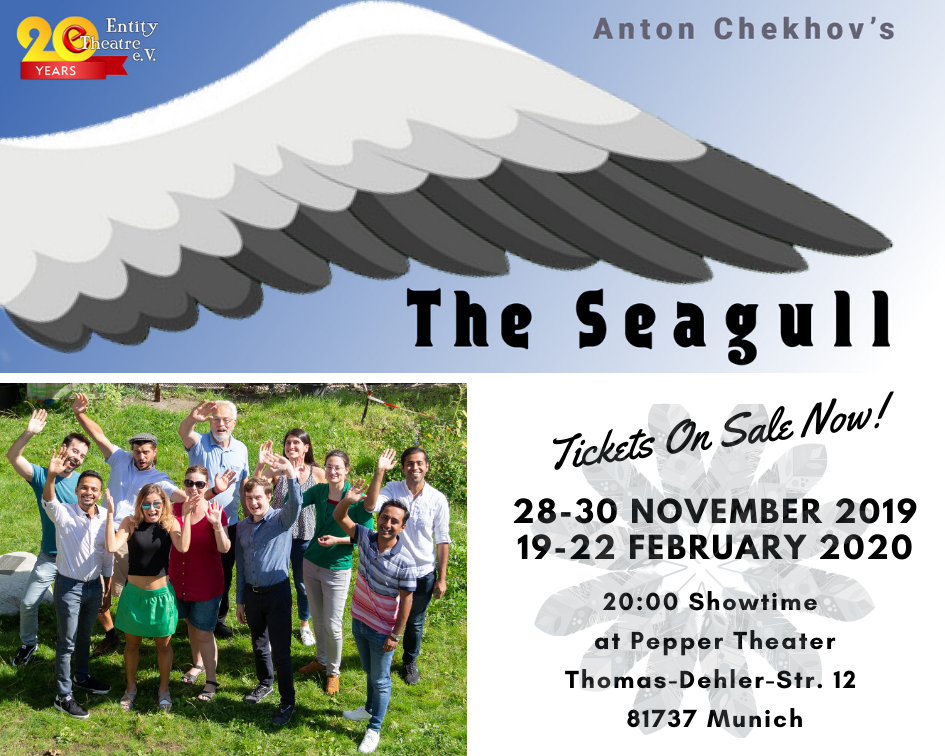 This winter, our friends at Entity Theatre e.V. present Anton Chekhov's great 19th century classic, The Seagull, a heart-wrenching and darkly funny story about love, art and ill-fated ambition. "It is life itself onstage with all its tragic alliances, eloquent thoughtlessness and silent sufferings the sort of everyday life that is accessible to everyone and understood in its cruel internal irony by almost no one" (Anatoly Koni). Adapted by Tom Stoppard, Directed by Bogdan Tabacaru and Produced by Katrin Fegert.
ESME Singers join ENTITY for Live Radio Broadcast Production!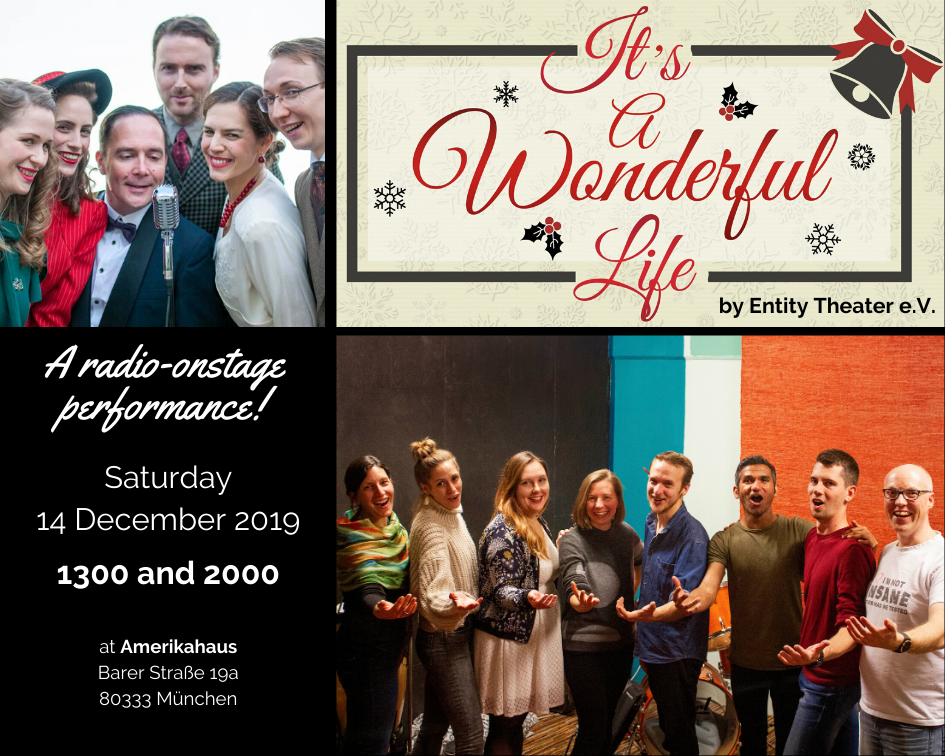 Performing as live carollers, members of ESME e.V. have joined this special Entity e.V. production to add a winter dusting of holiday spirit! It will be a night of Christmas carols and live sound effects as the cast brings to life the 1940s story of idealistic George Bailey, who spent his entire life giving up his dreams for the good of his town. This 1940s live radio broadcast is an adaptation by Tony Palermo of Frank Capra's beloved American holiday classic It's a Wonderful Life. Audiences worldwide can TUNE IN digitally from the Entity IWL website HERE!
Upcoming Concerts and Events
Newsletter
This post is our newsletter — subscribe to have a version with a ticket link for each concert sent to you as soon as we have it! More regular news, posts and updates go out on Facebook, Twitter, Instagram. All our social media channels are linked at the bottom of each page.