Fly away on ESME e.V. airlines!
Take a whistle stop world tour in the company of the ESME Orchestra, Singers and Resident Alien Big Band! Fly with us from the misty Scottish highlands, to Southern Italy for a touch of Sicilian romance. Brazilian rhythms at a Copacabana beach party, spectacular views of Kilimanjaro rising above the Serengeti and a walk in Memphis are only some of the many experiences on offer. Book your seat and don't forget to pack your dancing shoes….
Program excerpt:
Hebrides Overture – Felix Mendelssohn
Bohemian Rhapsody – Freddy Mercury
City of Stars (from La La Land) – Justin Hurwitz
Violin Concerto in E minor opus 64 – Felix Mendelssohn 1st movement
solo violin: Stefano Menna from the Munich Symphony Orchestra



Summer Concert tickets are now on sale!
Add this concert to your calendar so you don't miss out
The second half of our Summer Concert will keep you traveling right across the dance floor to the groovy beats and heavenly harmonies of the Resident Alien Big Band! Here's a preview from the recent wedding of one of our own.
Click the ticket link above to secure your seats for:
Full Concert -Orchestra, Choir & Party with RABB Adults €18, Students €10 and Children <12 €7
Concert Party with RABB only Adults €12, Students €8
Resident Alien Big Band return to Munich's Stadtgründungsfest 15.06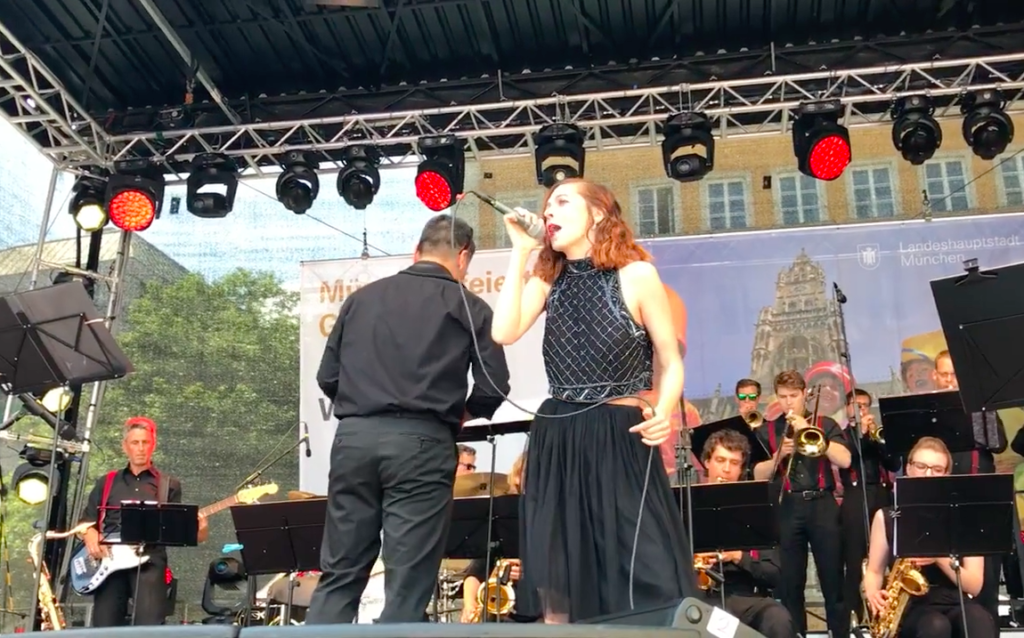 Get a live taster of our Summer Concert afterparty when the ESME Big Band play the 2019 Stadtgründungsfest, Saturday 15 June in Marienplatz. Bring out your friends and family to soak up the tunes, tap your toes and sip some of Bavaria's finest brew! (We'll play approx. 1pm)
Spring Showcase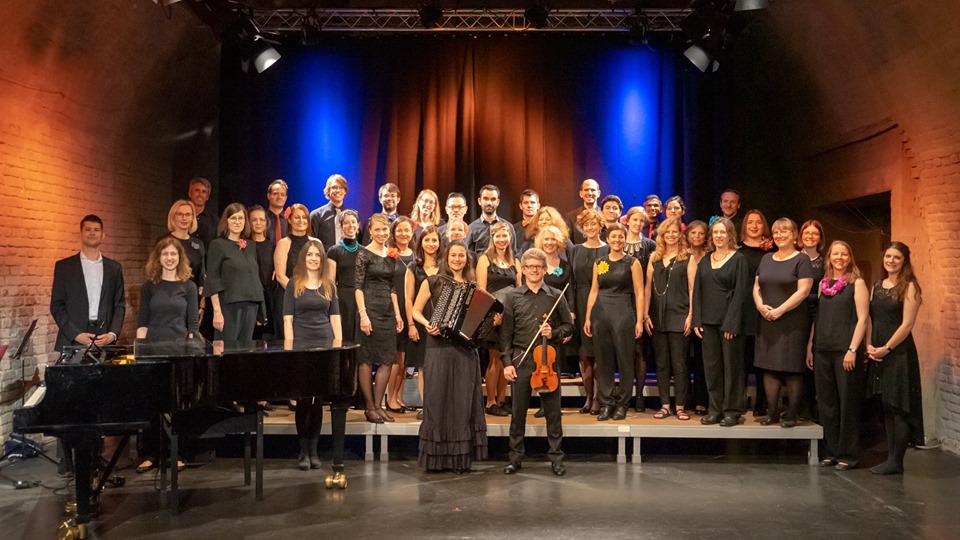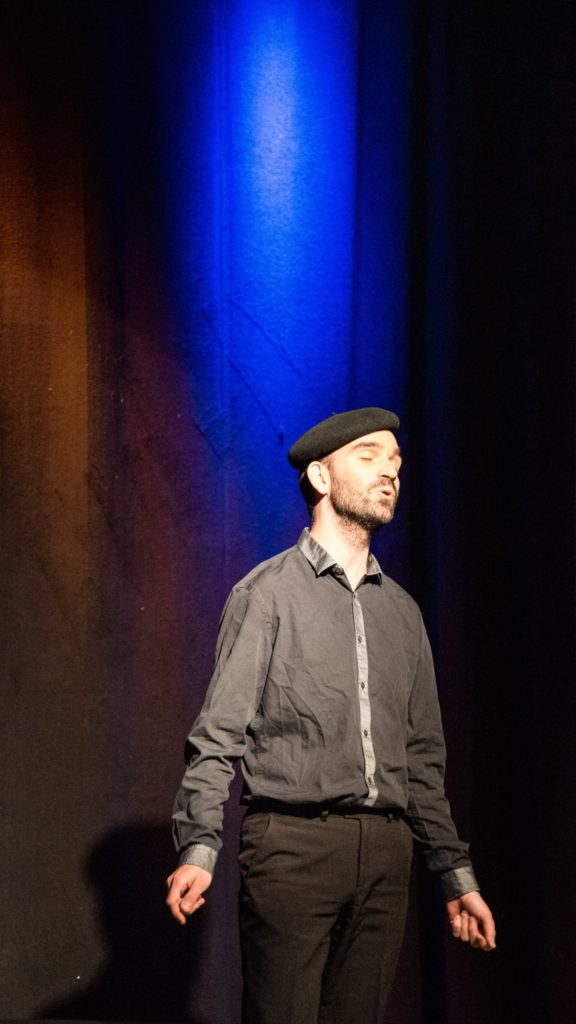 Our annual Spring Showcase at the Einstein Kulturzentrum was nothing short of sublime. It featured a diverse range of crowd-pleasing performances including a cello duet, charming french chanson, toe-tapping jazz, impassioned opera, a unique ukulele love ballad and a sampling of choral harmonies. Special thanks to our concert management team, Alyssa Filardo and Carina Little, Singers' conductor Linda Oppermann and to all the performers and helpers who made this such a fun event!
When the conductor's away, the orchestra will play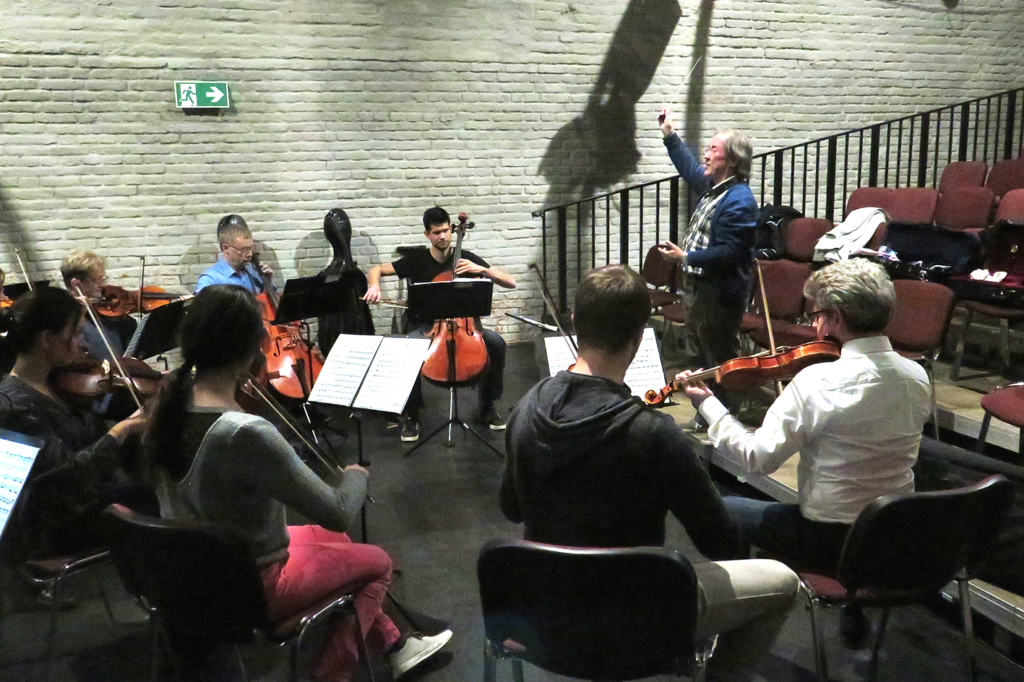 Recently the orchestra had a real treat. As their conductor could not make a rehearsal, none other than Bob Ross stepped in. Over two fantastic and hilariously amusing hours the musicians learned a lot, including how to "attack" the music so it won't "defend itself". Thank you, Bob – we surely haven't laughed so much during a rehearsal before! Come see all we've learned at our upcoming Summer Concert!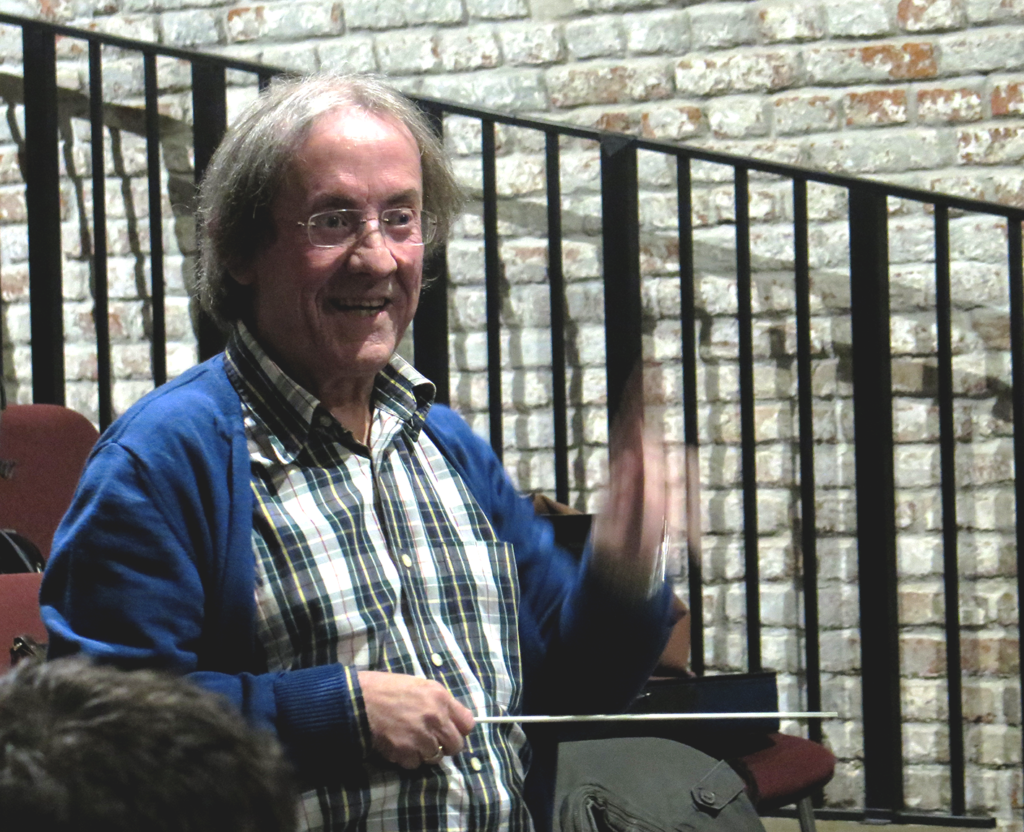 For a taste of Bob's humour, read his most recent book, Dirigenten und andere Katastrophen. (Use this Amazon link and Amazon.de will donate part of their profit to ESME!)
Another memorable ESME weekend away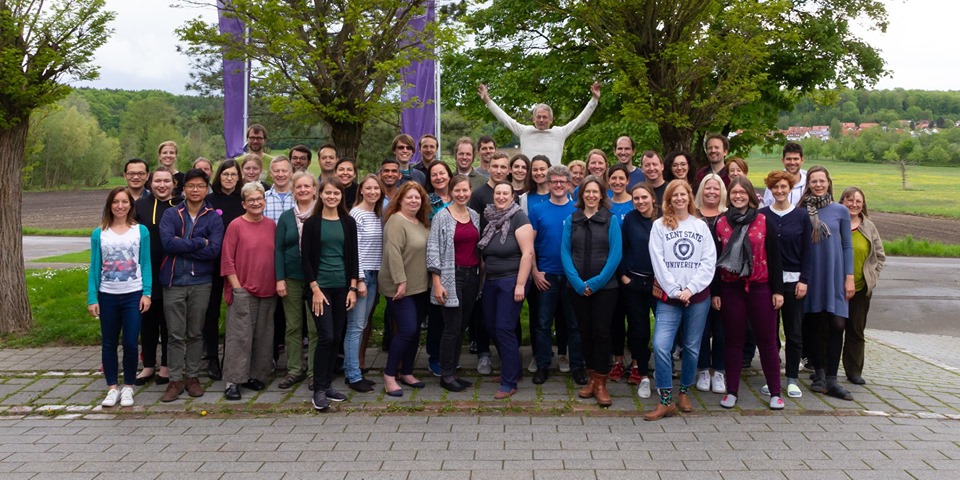 There was no shortage of smiles, laughter and energizing music at this year's annual Spring Weekend Away in Bad Schussenried. Some of the highlights included our first joint Orchestra-Singers' rehearsals led by conductors Johanna Malangré and Linda Oppermann, impromptu orchestra yoga, delicious meals by the friendly Humboldt Institute kitchen staff, lovely llama walks and of course piano sing-alongs lasting into the wee hours of the morning. Come out for our Summer Concert and share in the energy and fun that makes us ESME e.V. Huge thanks goes to Mark Hammond for his organization of this fantastic weekend!
Upcoming Concerts
Newsletter
This post is our newsletter — subscribe to have a version with a ticket link for each concert sent to you as soon as we have it! More regular news, posts and updates go out on Facebook, Twitter, Instagram. All our social media channels are linked at the bottom of each page.